Full Assessment
$150.00
(allow 3.5 to 4 Hours)
This is ideal for young dancers (age 11 & over) studying Grade 4 or higher.
An in depth assessment looking at the placement of the head, shoulders, back and body, core, inside leg and lumbrical strength as well as alignment of the body and legs.
Special exercises will be given to prepare or correct placement and strength for pointe work.
We will show you how to tape your toes and feet and why.
Possibly fit you with demi-pointe shoes or pointe shoes.
You will also receive a full report with 30-40 photos and explanations. This report (with your permission) can also be emailed to your ballet teacher.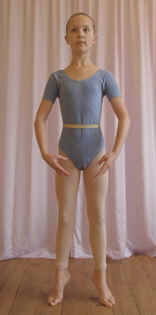 Foot and Pointe Shoe Assessment & Fitting
$120.00
(allow 3 Hours)
This service is ideal for dancers already on pointe. Have your current pointe shoes assessed and find out if they support you properly.
Have a foot and ankle assessment done to establish where your feet are at and work out how to improve the strength and alignment.
Be fitted with demi- pointe and or pointe shoes.
Receive a full report with photos and recommendations.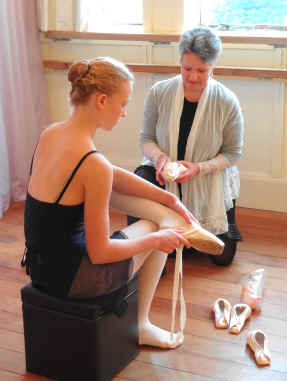 Half Assessment &
Demi Pointe Shoe
Fitting
$95.00
(allow 2.5 Hours)
Ideal for dancers preparing for pointe work. We offer this service when we run our away clinics when visiting ballet schools.
Assessment from the knees down.
Recommended exercises.
Taping of the feet.
Fitting of demi-pointe shoes.


Receive a full report with photos and recommendations.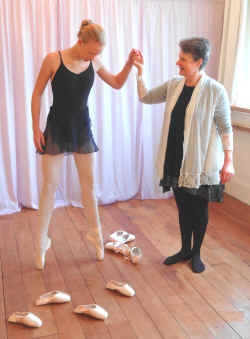 Please remember how important it is
that you should always use
correctly fitted pointe shoes.